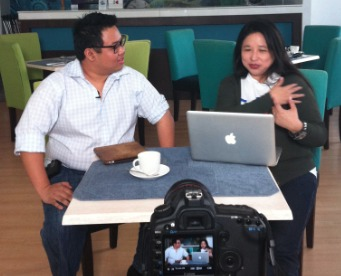 DigitalFilipino Janette Toral interviewed Nuffnang Philippines (http://www.nuffnang.com.ph) Country Manager Carlos Palma on their experience in introducing blog marketing as an additional component and option when rolling out a digital marketing campaign.
Carlos also cited their efforts in making blog marketing affordable to small and medium enterprises who would like to tap blogs in generating awareness about their product or service.
DigitalFilipino Talks series is produced by Janette Toral. It is directed by Buddy Gancenia.